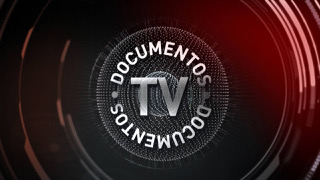 THE NEGOTIATORS - HOW TO MAKE PEACE, ON RTVE
Tuesday, September 19th 2023
THE PROGRAMME DOCUMENTOS TV ON RTVE'S LA 2, OPENS ITS SEASON ON WEDNESDAY 20 SEPTEMBER WITH THE DOCUMENTARY THE NEGOTIATORS, HOW TO MAKE PEACE. WEDNESDAY 20 SEPTEMBER AT 23:50 ON LA 2. AND PREVIEW AT 20:00 ON RTVE PLAY.
The film, directed by the British Rosalind Bain, is a co-production between Ottokar, BSX Austria and First Hand Films Switzerland with the support of ICEC, the Ministry of Foreign Affairs, European Union and Cooperation and the Generalitat de Catalunya, and with the participation of TV3.
The film is an intimate and personal journey to the people who try to find solutions in armed conflicts and has been shot in Colombia, Mexico, Norway, Spain, Switzerland, United Kingdom, Austria and Bosnia and Herzegovina.
This broadcast on Documentos TV marks the start of the new season of the veteran RTVE programme, which has been on screen since 1986 and has won countless awards throughout its career.
Image Gallery
Related Links
RTVE
RTVE Comunicación
Share in social networks