PRESENTATION OF 'FROM BED TO BED'
Wednesday, November 1st 2017
Catalunya Ràdio magazine 'Estat de Gràcia' #DeLlitenLlitTV3
Presentation of 'From bed to bed' on Catalunya Ràdio magazine 'Estat de Gràcia' by Dr. Eduard Estivill and journalist Josep Morell on 30/10/17
Image Gallery
Share in social networks
Notícies Recents

THE NEGOTIATORS - HOW TO MAKE PEACE
Thursday, March 9th 2023
Premiere in Switzerland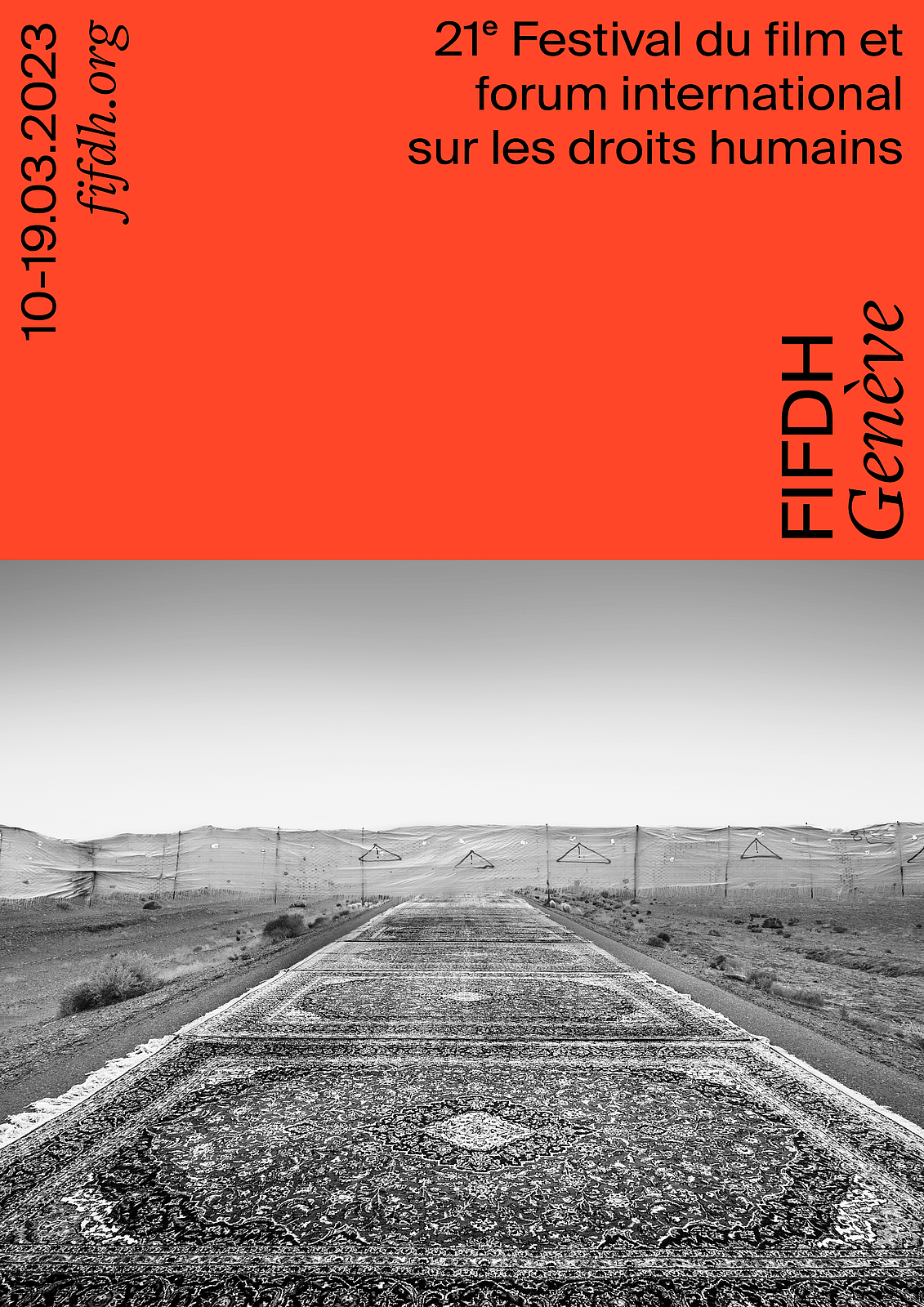 The Negotiators - How to make peace" in the official section of FIFDH
Tuesday, February 28th 2023
21st International Film Festival and Forum on Human Rights (FIFDH) Geneva, Switzerland, March 10-19, 2023
Entrevista | Jordi Raich: «Intento veure els 'botxins' com a persones humanes»
Thursday, December 15th 2022
Pep Marti Vall de Nació digital ha conversat amb aquest mediador, un dels protagonistes del documental, Els negociadors"- com construir la pau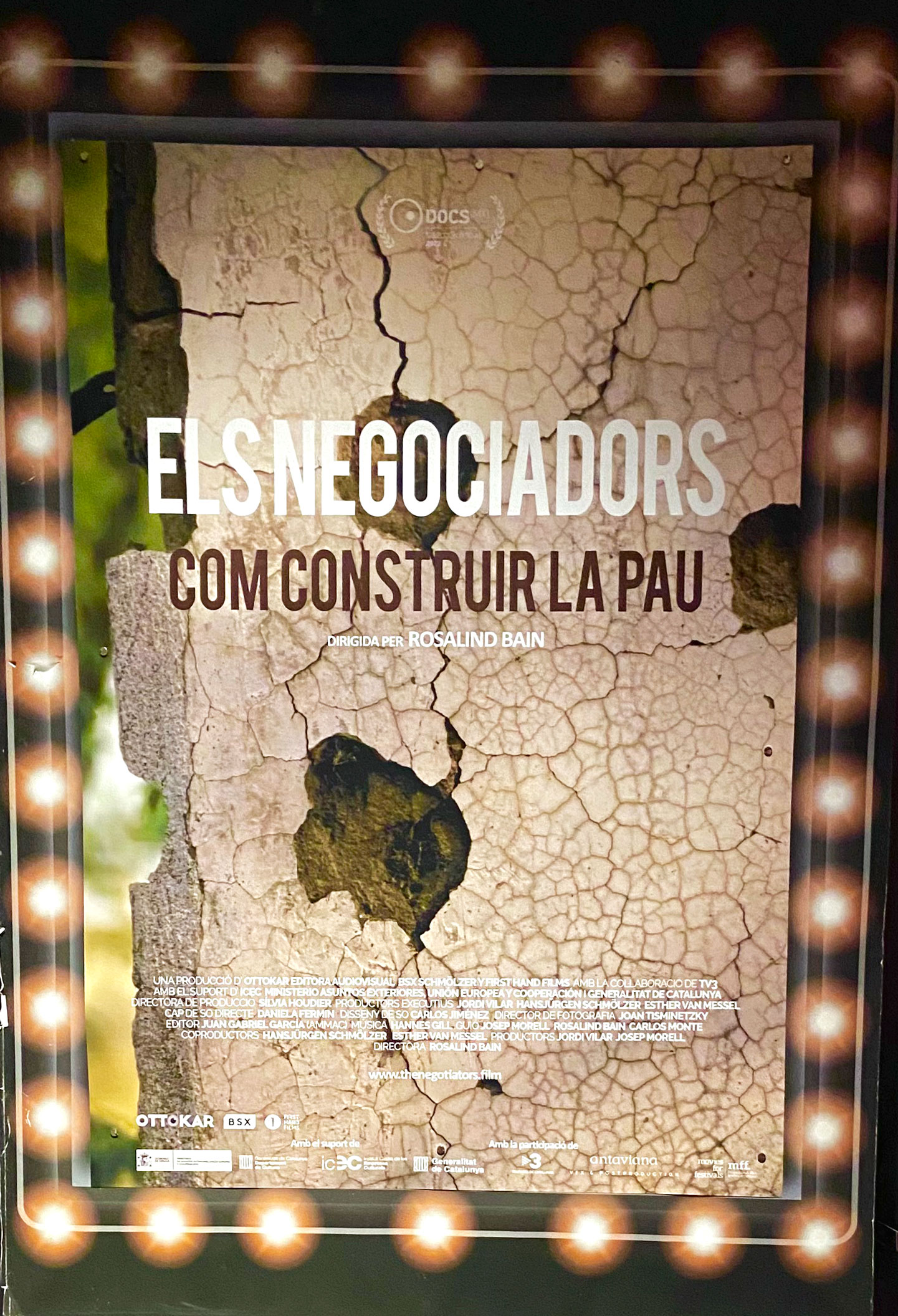 SCREENING OF THE DOCUMENTARY FILM THE NEGOTIATORS - HOW TO MAKE PEACE
Wednesday, December 7th 2022
THE PRESENTATION WAS ATTENDED BY MORE THAN 400 PEOPLE.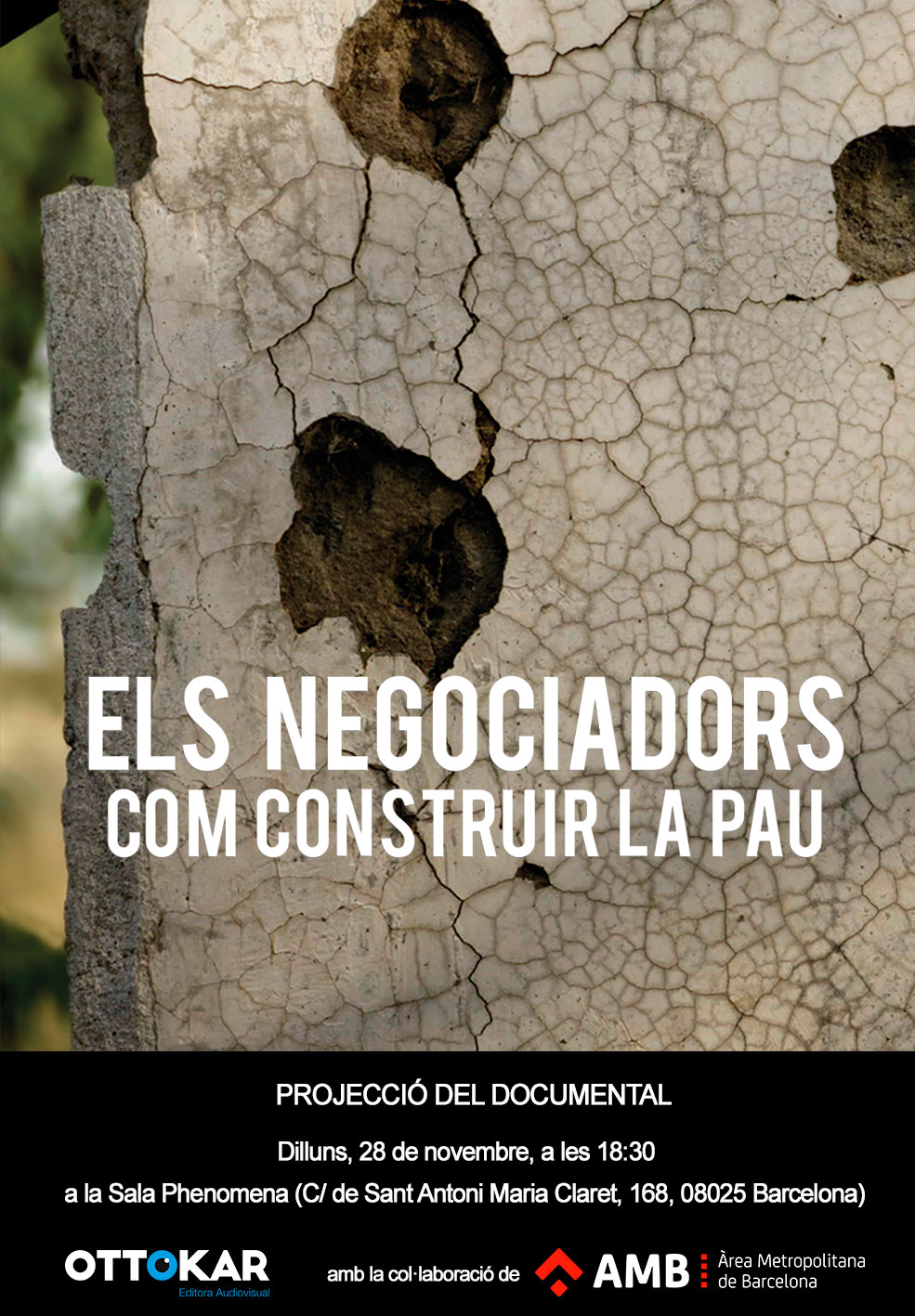 Screening of the documentary "Els Negociadors, com construir la pau".
Sunday, November 27th 2022
Monday, 28th of November, at 18:30 Sala Phenomena, from Barcelona
THE NEGOTIATORS - HOW TO MAKE PEACE
Sunday, October 16th 2022
WORLD PREMIERE DOCSMX
Mentored loves, dreams of equality
Tuesday, May 31st 2022
"Sexuality is a right, it has to do with decision-making, with autonomy. It is linked to freedoms, to being able to choose, to be able to decide what I want to do or not do with my body, my decisions and my feelings".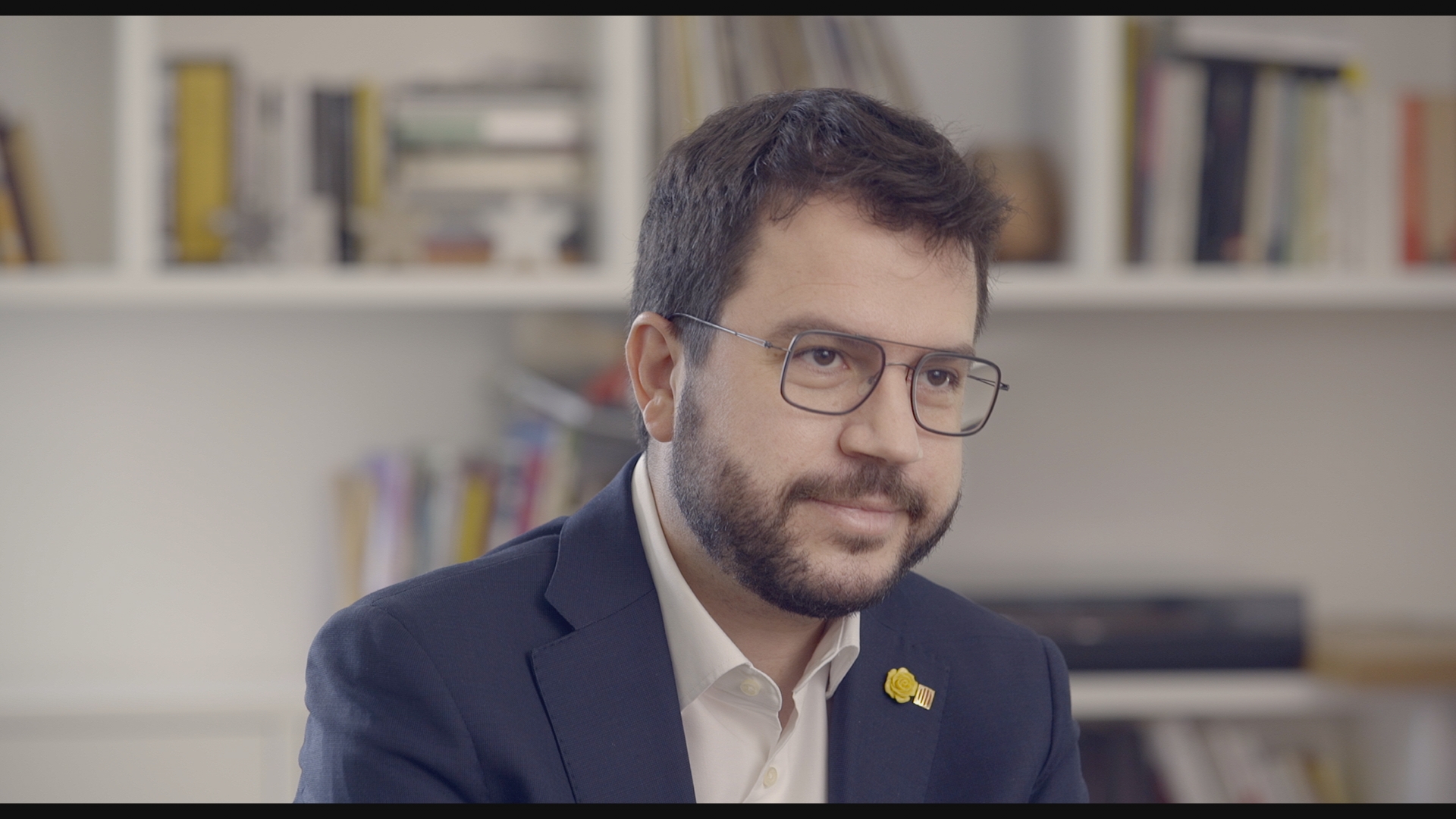 PERE ARAGONÈS, THE YOUNGEST PRESIDENT
Tuesday, July 20th 2021
An intimate portrait of the life and political personality of the 132nd president of the Generalitat.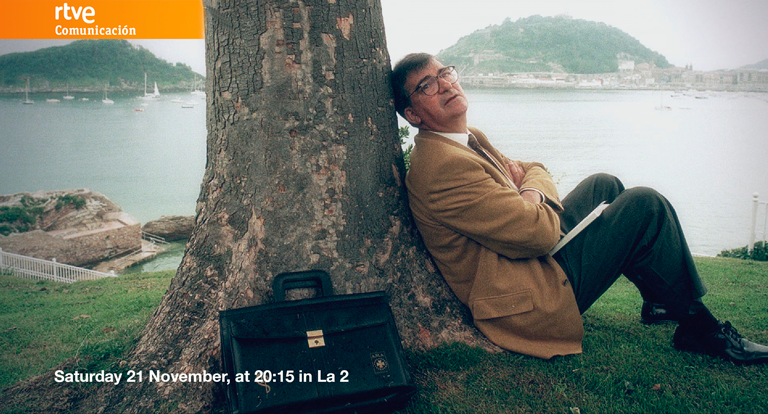 LA 2 PREMIERES 'ERNEST LLUCH, FREE AND DARING
Friday, November 20th 2020
Saturday 21 November, at 20:15 in La 2
ERNEST LLUCH, FREE AND DARING, AT RTVE'S CAFÉ DE IDEAS
Friday, November 20th 2020
Gemma Nierga interviews Rosa Lluch, daughter of former socialist minister Ernest Lluch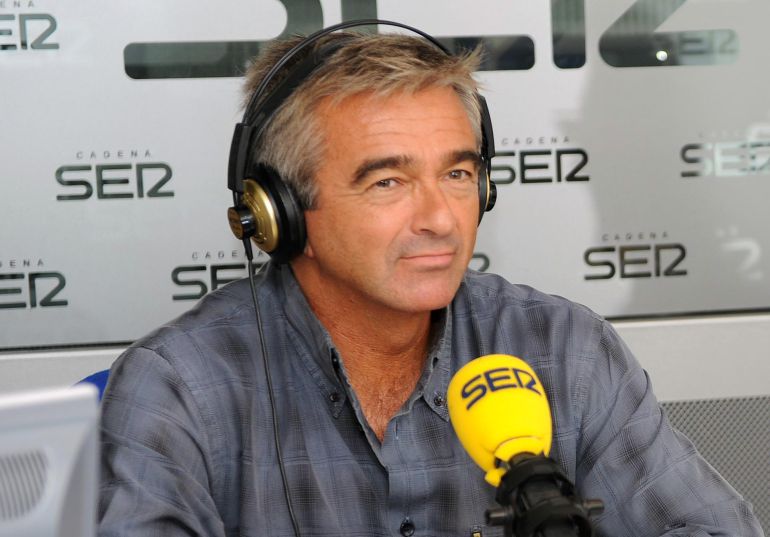 ERNEST LLUCH, FREE AND DARING, IN THE SER RADIO
Thursday, November 19th 2020
La Ventana, with Carles Francino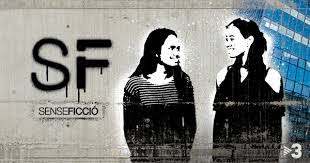 ERNEST LLUCH, FREE AND DARING
Tuesday, November 17th 2020
"Sense ficció" estrena "Ernest Lluch, libre y atrevido", en el 20.º anoversario de su muerte
Ernest Lluch, free and daring" is screened at ZINEBI, the International Festival of Documentary and Short Film of Bilbao
Friday, November 13th 2020
On Saturday 14th November, "Ernest Lluch, free and daring", It will be screened in the auditorium of the Guggenheim Museum Bilbao, at 19.00.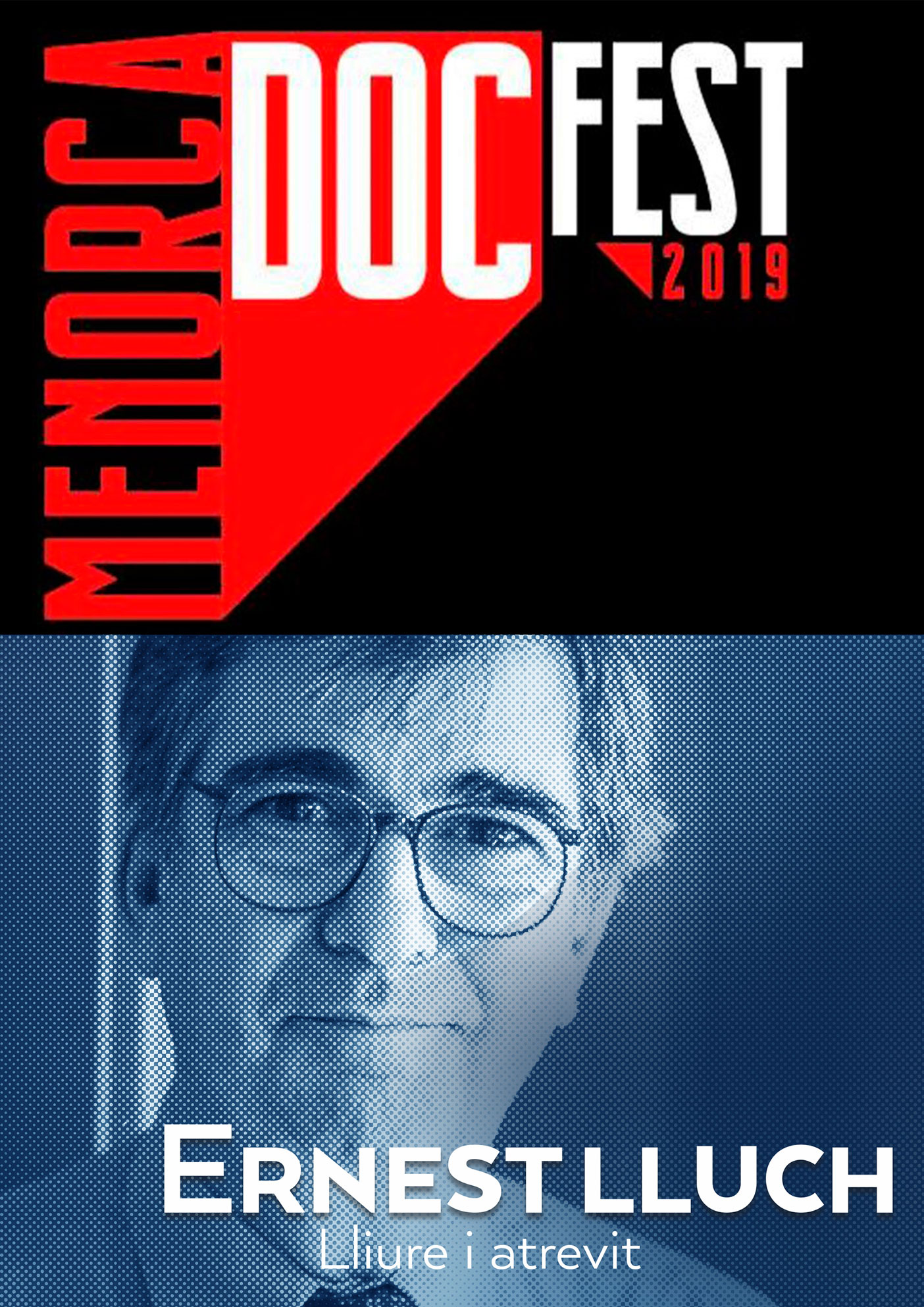 ERNEST LLUCH, FREE AND DARING, AT THE MENORCA DOC FESTIVAL AND AT THE ZINEBI, BILBAO FILM FESTIVAL
Tuesday, October 27th 2020
This Saturday 31st October in Mercadal (Menorca) as part of the second edition of the Menorca Doc Festival and on Saturday 14th November at the Guggenheim as part of Zinebi 2020, the Bilbao Film Festival.
Premiere of the documentary 'Ernest Lluch, Free and Daring'
Wednesday, June 24th 2020
San Sebastian Film and Human Rights Festival 2020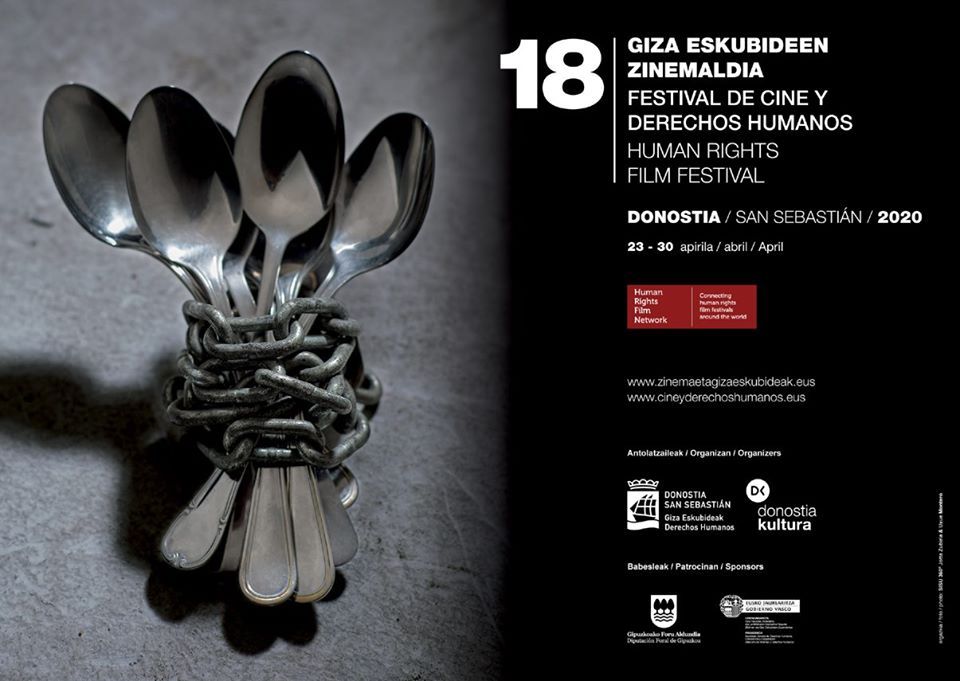 ERNEST LLUCH, FREE AND DARING
Tuesday, June 9th 2020
18 DONOSTIA / SAN SEBASTIÁN FILM AND HUMAN RIGHTS FESTIVAL
ERNEST LLUCH, FREE AND DARIND
Friday, May 22nd 2020
COSTA DAURADA INTERNATIONAL CATALAN FILM FESTIVAL RODA DE BERÀ
TRUNCATED LIVES, STORIES OF IMPUNITY
Saturday, February 16th 2019
Now you can see the documentary, TRUNCATED LIVES, Stories of impunity, we leave you the link.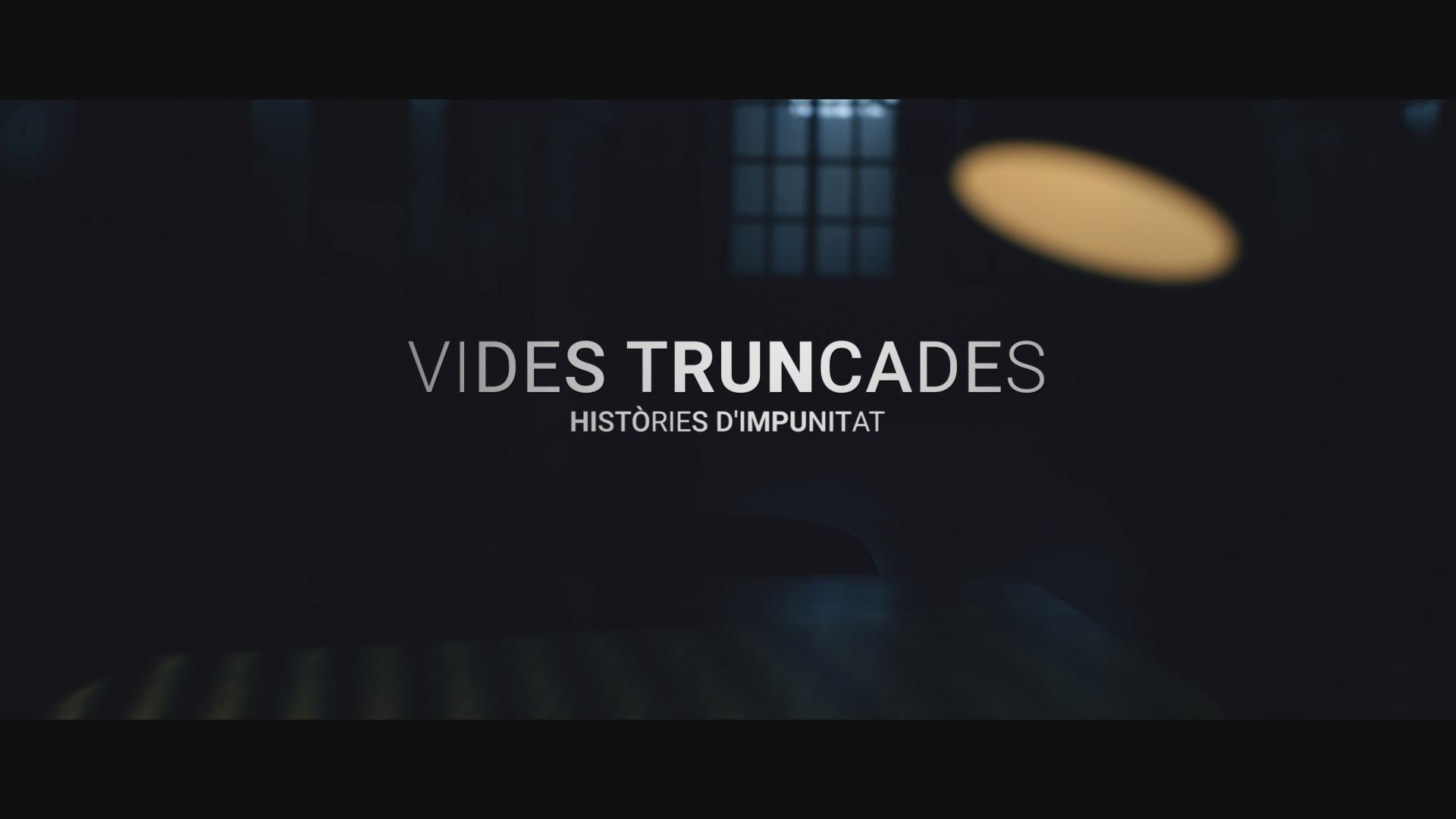 Vides truncades, històries d'impunitat
Thursday, February 7th 2019
Martes 12, a las 21.55 en TV3 "Sense ficció"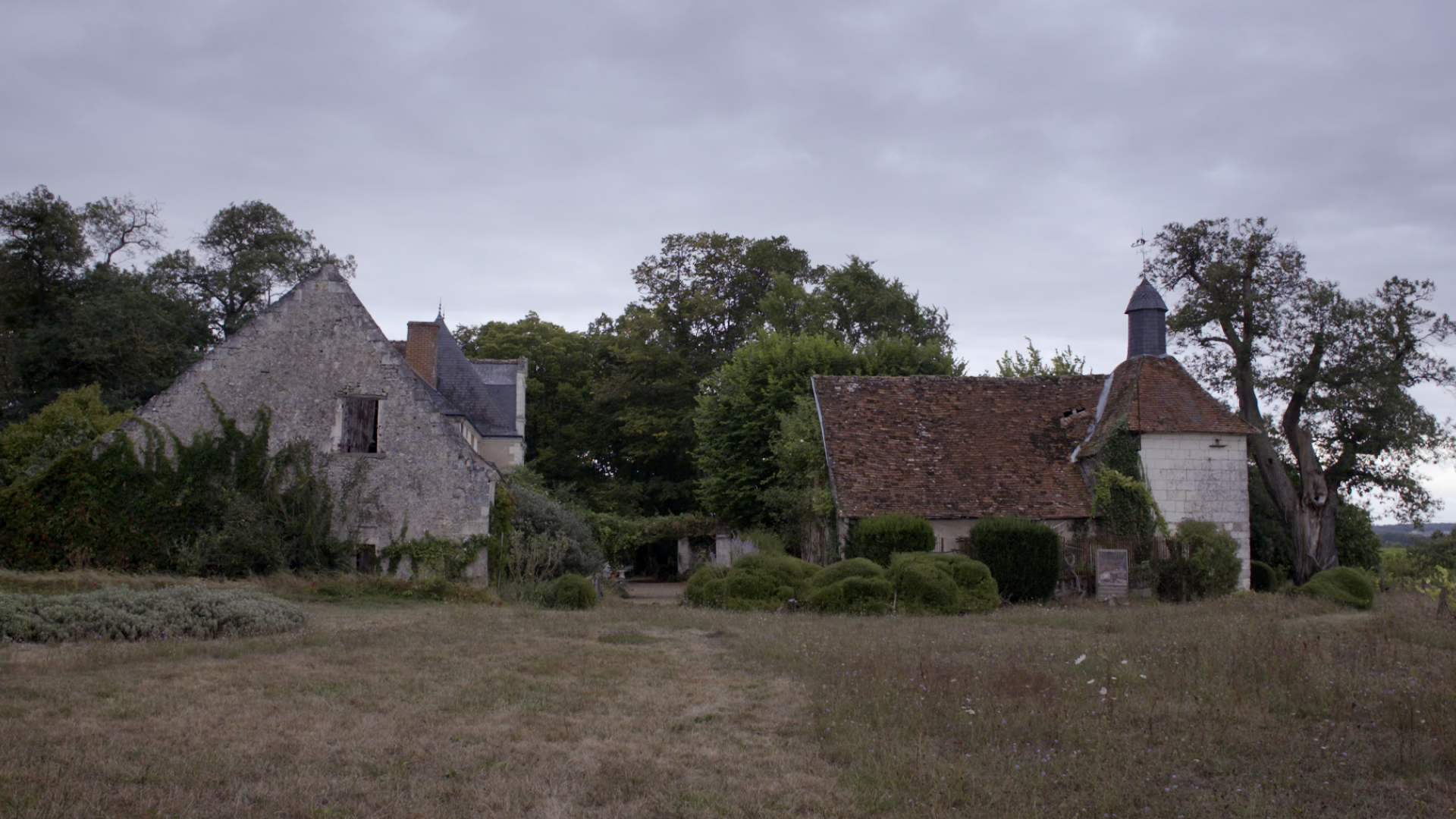 La 2 premieres 'Los hombres del silencio'
Wednesday, November 21st 2018
Thursday, November 22 at 22:00 hours in 'Documáster'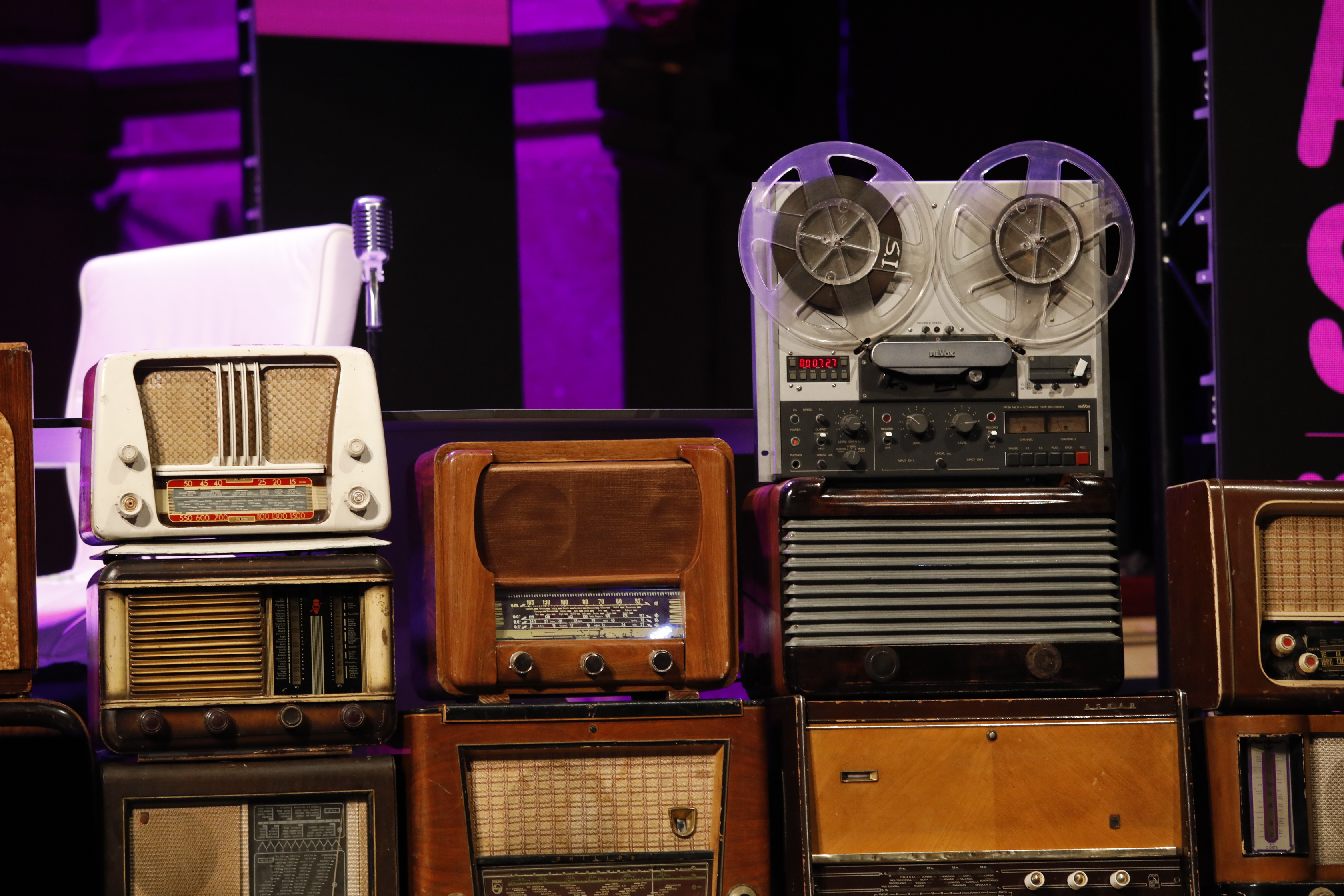 ONDAS AWARDS - TELEVISION AWARD
Monday, November 19th 2018
65th Edition of the Ondas Awards Gran Teatre of the Liceu of Barcelona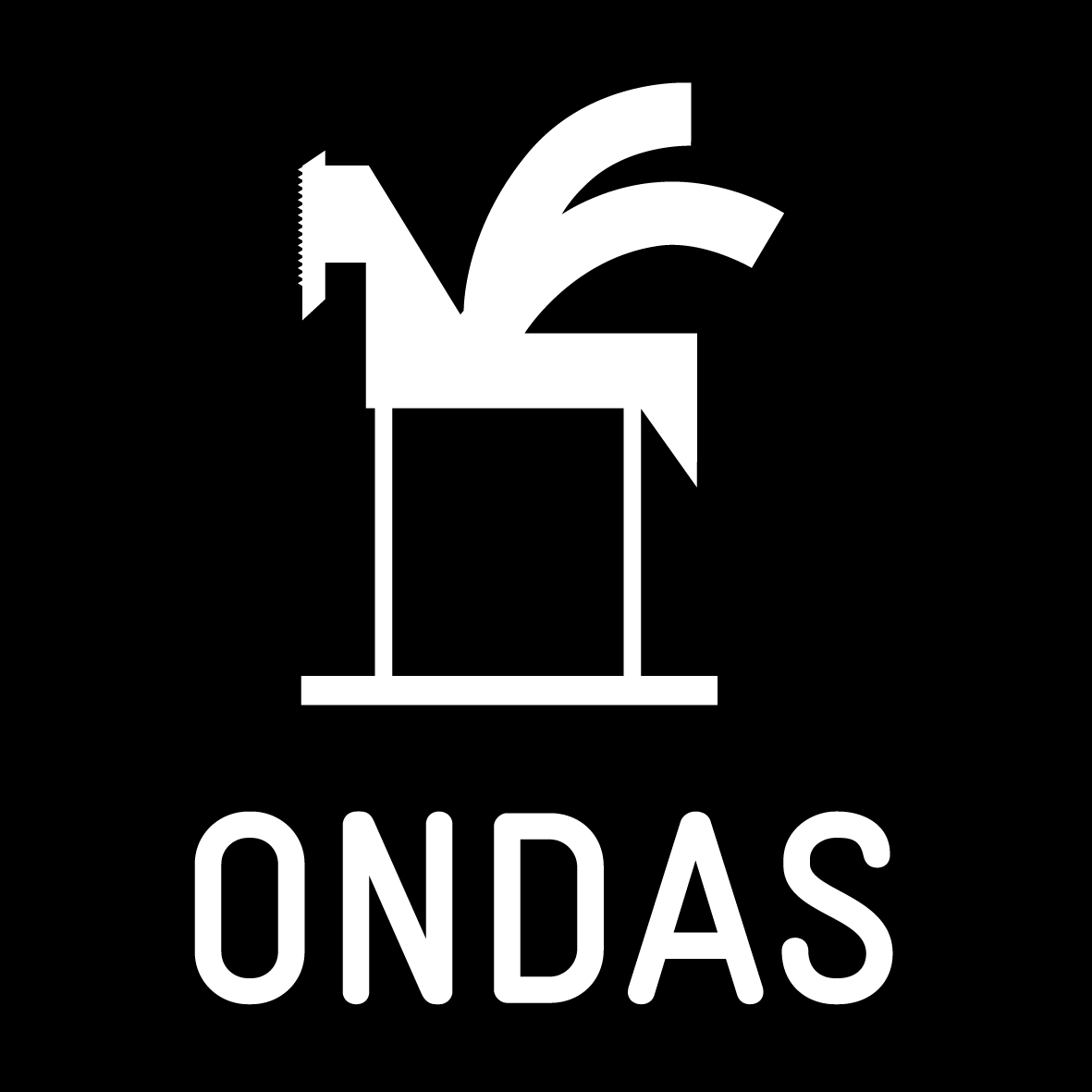 ONDAS NATIONAL TELEVISION, Best program broadcast by non-national broadcasters or channels
Saturday, October 20th 2018
Els homes del silenci, Ottokar in co-production with TV3 and RTVE
ELS HOMES DEL SILENCI
Friday, May 11th 2018
PANTALLA LIBRE, Madrid
"ELS HOMES DEL SILENCI" A TV3
Friday, May 11th 2018
"Els homes del silenci", s'estrena aquest dimarts dia 15 de maig a les 21.55h al programa Sense Ficció de TV3.

EDUARD ESTIVILL 'AL COTXE'
Wednesday, December 6th 2017
Eduard Estivill va participar en un episodi del programa de "Al cotxe" que emet els diumenges a TV3. Estivill ha explicat en què consisteix el programa de "Llit en llit" que va estrenar-se el dia 1 de novembre a la graella de TV3.
Polònia - De llit en llit
Saturday, November 18th 2017
El doctor Estivill visita en Mariano Rajoy.
SEGON CAPÍTOL 'DE LLIT EN LLIT'
Monday, November 13th 2017
'De llit en llit' s'emet aquest dimecres 15 de novembre.
EL RELLOTGE BIOLÒGIC DEL COS HUMÀ GUANYA EL NOBEL DE MEDICINA
Monday, November 13th 2017
Jeffrey Hall, Michael Rosbash i Michael Young han obtingut el guardó pels seus descobriments dels mecanismes que controlen els ritmes circadiari.
ESPÈCIES PROTEGIDES
Wednesday, November 8th 2017
Avui hem protegit molt fort al doctor Estivill que ha parlat del programa que presenta a TV3, "De llit en llit", que ens ajudarà a dormir millor.

l'CAN'T GO BACK HOME
Wednesday, November 1st 2017
Zumzeig. Catalán documentary, official section. Carrer de Béjar, 53, 08014 Barcelona

TARDA OBERTA DE TV3
Wednesday, November 1st 2017
Presentació de 'De llit en llit' al magazine Tarda Oberta #DeLlitenLlitTV3