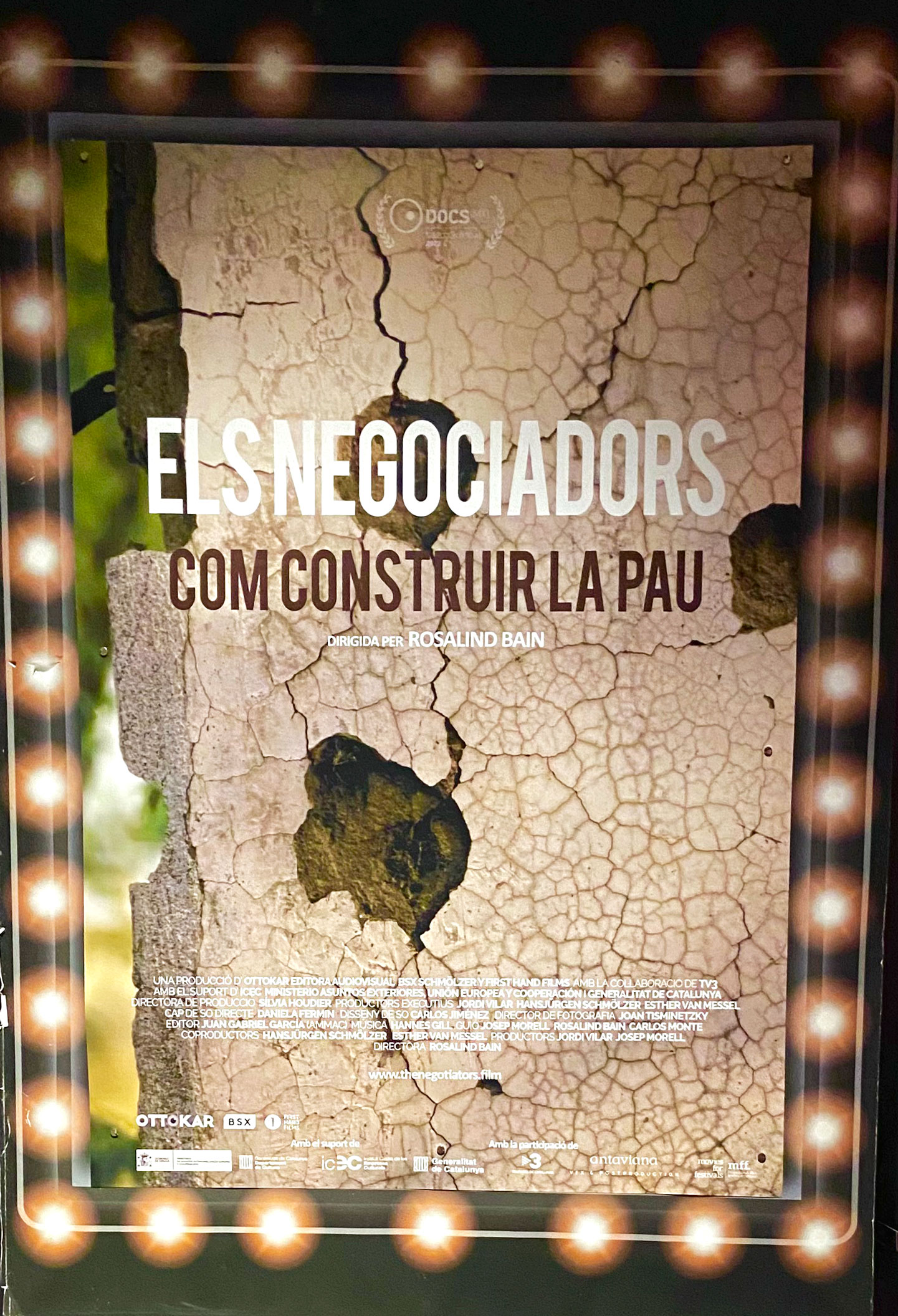 SCREENING OF THE DOCUMENTARY FILM THE NEGOTIATORS - HOW TO MAKE PEACE
Wednesday, December 7th 2022
THE PRESENTATION WAS ATTENDED BY MORE THAN 400 PEOPLE.
Ottokar presented the documentary film "The negotiators - how to make peace", directed by the British director Rosalind Bain, on Monday 28 November at the Sala Phenomena in Barcelona, with the collaboration of the Barcelona Metropolitan Area.
The presentation, which was attended by more than 400 people, was given by the journalist Isabel Gali from TV3 and included the participation of Jordi Raich, one of the protagonists of the documentary.
Image Gallery
Related Links
Generalitat de Catalunya
Share in social networks